Introducing the next generation of HPMC Capsule :

EMBOCAPS®

VG PRO
The VG Pro is a crystal clear HPMC capsule designed for outstanding filling performance even under low moisture conditions.


The VG Pro is compatible the various EMBOCAPS® capsule technologies.
Take the VG Pro to the next level of customization.
For liquid, oil, and fine power filling.
(to prevent leaking)
EMBOCAPS
®
LPR
(Low Powder Retention)
Especially designed for use in
Dry Power Inhalation Technology.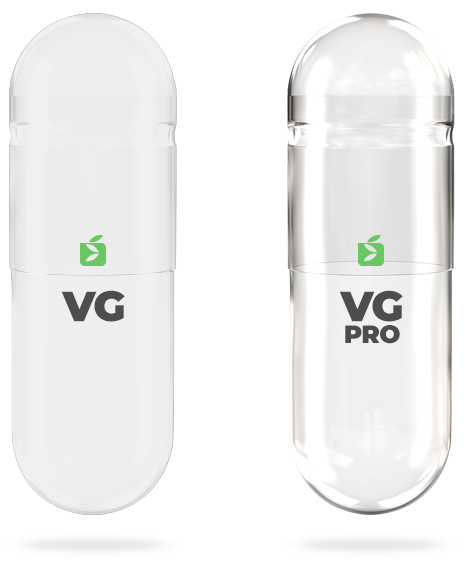 EMBO CAPS®
AURORA
Titanium Dioxide Free Alternative
Wide range of natural color capsules without TiO2 for food and pharma
Available both in Gelatin and HPMC capsules

Light Transmittance Data
(Using ICH Topic Q1B test method)
Transmittance results show that EMBO CAPS® AURORA capsules have similar light blocking performance even without titanium dioxide.
EMBO CAPS® Aurora VG Pro Color
Transmittance Result (%) 420nm Lower % = ↑Protection

Dark & Opaque Capsules

Standard White (with Titanium Dioxide)
0.20
Aurora White
0.30
Aurora Light Blue Opaque
0.50
Aurora Standard Green Transparent
0.50

Other translucent capsules (Without opacifier)

Transparent (Natural Clear)
62.80
Aurora Standard Brown Transparent
11.6
Aurora Purple Transparent
39.0
Aurora Red Transparent
41.0
EMBOCAPS®
VG Alpha
the Benchmark of HPMC capsule quality
The EMBOCAPS® VG Alpha is manufactured from 100% HPMC utilizing a proprietary thermogelation process which eliminates the need for gelling agents. Superior filling performance and pH independent disintegration, the VG Alpha is designed for companies that want the best.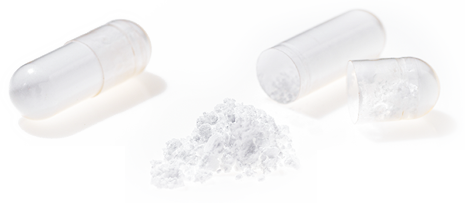 Global Contacts
Suheung Co., Ltd.
Suheung Bldg, 40, Janghanro, Dongdaemun-gu, Seoul, 02643, Korea
Suheung America Corporation
428 Saturn St. Brea, CA 92821
Suheung Europe GmbH
Ludwig-Erhard Strasse 30-34, 65760 Eschborn, Germany
Suheung-Japan Co., Ltd.
Inudstry&Trade Center, 2 Yamashita-cho, Naka-ku, Yokohama-shi, Kanagwa 231-0023
Suheung Vietnam Co., Ltd.
2ndFloor, Saigon Finance Center., 9 Dinh Tien Hoang Street, Dakao Ward, District 1, Ho Chi Minh City, Vietnam
Get in contact with EMBOCAPS® Immediately.